Scholarships

The S. Daniel Abraham Israel Program enables students to study in Israel while officially remaining a YU student. There are many benefits to being on this program, including access to federal and New York State financial aid programs and flexible monthly payment plans.
Scholarships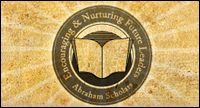 The Abraham Scholarships, the first Jewish international educational fellowships focused on identifying and nurturing future leaders of the Jewish people, were initiated to bring outstanding students from top universities throughout the United States to explore their heritage and traditions in leading yeshivot and seminaries in Israel. Due to the fact that many Jewish students have little or no contact with advanced Jewish learning, the Abraham Scholarships were designed to allow top students the opportunity to expand their experiences and knowledge of classic Jewish texts, and develop themselves to become leaders in the Jewish community. The opportunity to study in Israel, in the land which serves as a source of inspiration for Jews throughout the world, creates an atmosphere where students are able to develop a familiarity with their heritage, while living in the historic homeland of the Jewish People.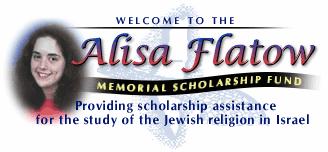 The Alisa Flatow Memorial Scholarship Fund is dedicated to the memory of Alisa Flatow, a 20-year-old student studying in Israel murdered in a terrorist attack in near the settlement of Kfar Darom on April 9, 1995. Alisa was in Israel to study her religion and to live among the Israeli people.The Alisa Flatow Memorial Scholarship Fund has been established to encourage others to follow in Alisa's footsteps in the full-time pursuit of traditional Jewish studies at schools in the State of Israel. It is open to men and women throughout the Diaspora. Awards are given based on a combined scholarship and need basis. The intention of the Alisa Flatow Memorial Scholarship Fund is for it to be especially valuable to those students showing academic promise in their religious studies and the need for financial assistance to pursue study in Israel.

The Torah Letzion Scholarship realizes that the opportunity to learn in Israel is a very special one. We believe that every student should have the chance to experience this year of personal and religious growth.

Jeff Seidel's Scholarship to Israel is designed to assist people in coming to Israel and exploring their heritage. The scholarship is worth $400 to those that qualify. One must commit themselves to at least three to four consecutive weeks of learning and boarding. The grants are distributed in Israel on the 1st and 15th of the month.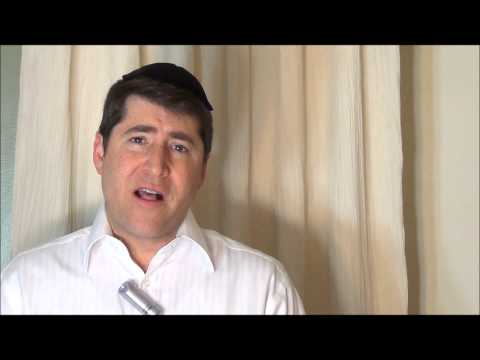 Rabbi Benzion Klatzko, National Director of College Outreach, offers airfare and tuition scholarships for students to go to Israel and learn. Rabbi Klatzko is a successful author, cantor, music producer, and Mohel. A noted Judaica art collector, Rabbi Klatzko is the founder of Simcha Art Gallery in Monsey, New York. His eclectic accomplishments have even earned him the admiration of the United States Congress, where he was honored during a live session of House of Representatives as a "distinguished gentleman making a difference to his community."
Regional Scholarships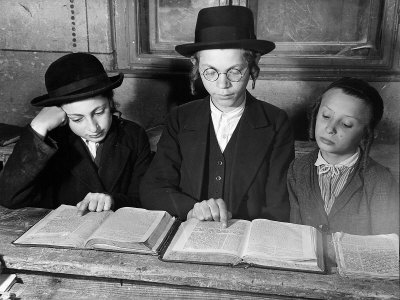 There are many sources of Grants and Scholarships that individual localities create for the benefit of their own constituents. Individuals are encouraged to search through the Regional Scholarships page to find any relevant funding.
Other Scholarship Possibilies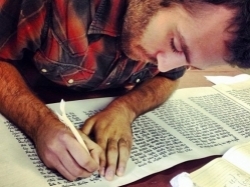 The Dorot Foundation provides fellowships open to American/Canadian Jews between the ages of 22-29. Successful candidates exhibit the maturity and life experience to be able to make the best use of the Fellowship to refine, rather than construct, their individual identity. The DFI is designed for the future Jewish lay leader, one who has neither received nor intends to receive formal training in any other Jewish professional preparatory program.
 The Benjamin A. Gilman International Scholarship Program is sponsored by the U.S. Department of State's Bureau of Educational and Cultural Affairs and is open to all U.S. citizen undergraduates, in good academic standing, who meet the following criteria: The applicant must be receiving a Federal Pell Grant; The applicant has been accepted into a study abroad program eligible for credit by the student's accredited institution of higher education in the U.S.; The applicant is studying or interning abroad for at least four weeks.

 The International Fellowship in Jewish Studies and Jewish Culture is designed to assist well-qualified individuals in carrying out an independent scholarly, literary or art project, in a field of Jewish specialization, which makes a significant contribution to the understanding, preservation, enhancement or transmission of Jewish culture.
Niche Scholarships

University of Wisconsin-Madison Center for Jewish Studies Scholarships are intended for students at that university only. They include various grants for learning and/or travel to further develop the Jewish Studies student.

 The Frances Taylor Eizenstat '65 Undergraduate Israel Travel Grant Program is awarded to undergraduates from any Brandeis department pursuing academic or career interests in Israel.

 The Harold Grinspoon Foundation's Israel Travel & Study Grants are available to Jewish families, teens, and adult residents of Western Massachusetts and Southern Vermont counties Windham and Bennington.
Do It Yourself Scholarship (i.e. Fundraising)

 JNF's Plant Your Way to Israel program is a tool to help you fundraise for an Israel trip. For ages 0-30, the program allows you to create a personalized profile that you share with family and friends. Half of all the funds you raise will be put into a special account for your trip, the other half will go towards JNF's green initiatives in Israel.

If you find know of any other scholarships or grants, please share your knowledge. If you have comments on any of those on this list or an experience to share, we want to hear. You can make a difference! Email: specialprojects@bircas.org