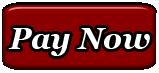 Tuition for the 5777 ('16-'17) academic year is $24,200 (this includes a $2000 non-refundable registration fee).
Any student who leaves the Yeshiva at any time is obligated to pay until the end of that semester.
The academic year is divided into 3 semesters:
Elul, Tishrei, Cheshvan – 1/3 of tuition
Kislev, Tevet, Shevat – 1/3 of tuition
Adar, Nissan, Iyar – 1/3 of tuition
Beyond the $2000 deposit, the balance of tuition must be paid with three postdated checks. The checks should be dated as follows:
$8000 for September 9, '18 (2 Elul 5778)
$8000 for November 11, '18 (3 Kislev 5779)
$6200 for February 6, '19 (1 Adar 5779)
Students who wish to continue with the Yeshiva through the optional summer zman may attend at a reduced cost of $880. This zman starts from the last official day of the post highschool program until Tisha B'Av. See here for the Academic Calendar.
Students who withdraw from the yeshiva before the official end of the year are responsible to pay for the entire semester of their study.
Students who withdraw within two weeks after the official starting date of the yeshiva are obligated to pay for a quarter of the semester.
All tuition checks (including the $2000 deposit check) must be submitted to either one of the following addresses:
American Friends of Bircas HaTorah
318 Evanston Drive
East Windsor, New Jersey 08520
Canadian Friends of Bircas HaTorah
55 Glencedar Road
Toronto, Ont M6C 3G4
Payment & deposit can also be submitted by credit card or wire transfer: Click Here
(The $2000 deposit will be charged upon receipt of checks or Credit Card information and the remaining amounts will be charged on the dates mentioned above unless other arrangements are made beforehand)
For other methods of payment please Click Here
Financial Aid
We hope that financial hardships do not prevent you from spending a year learning in Eretz Yisrael. The Credits & Scholarships page has a compiled listing of possible sources for to help fund your yeshiva experience. To discuss other possible options for financial aid and other tuition related matters please contact us. Please fill out the Application for Financial Assistance and we will try to assist as best we can.