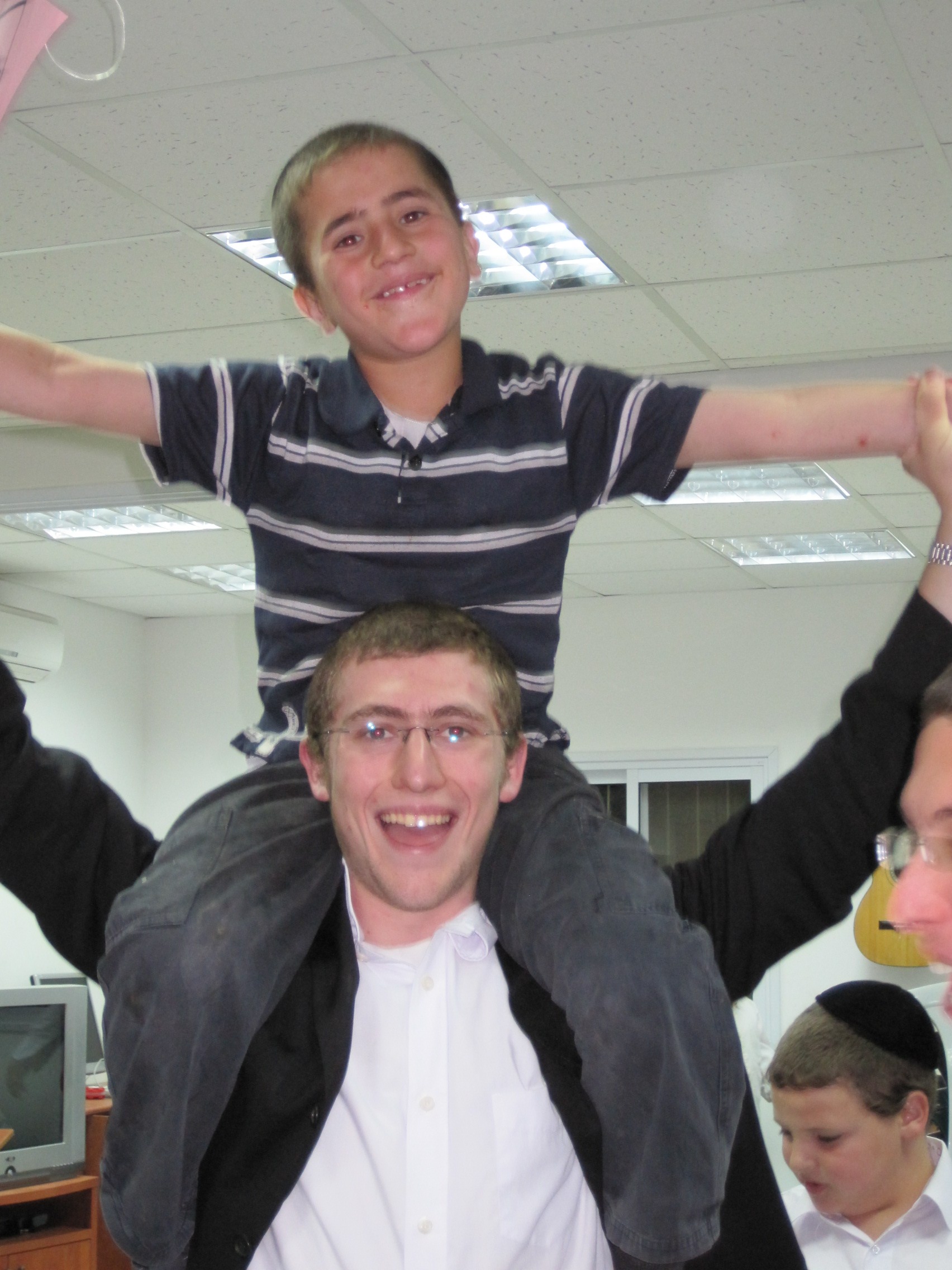 Yeshivas Bircas HaTorah is characterized by the integrity and generosity of its members. As Rabbi Green envisioned long ago, Bircas HaTorah is a community where Torah is not only dynamically studied, but vibrantly lived.
Thriving with chesed and friendship in the heart of Jerusalem,  Bircas HaTorah prides itself on engendering a spirit of kindness through various forms of chesed programs. Our students serve food in Jerusalem Soup Kitchens, mentor underprivileged students, package Shabbos food for Yad Eliezer, and of course, dance, sing, and celebrate with the boys of the Sanhedria Children's orphanage. Through these special programs, our students gain first-hand knowledge of the many needs of their fellow Jews.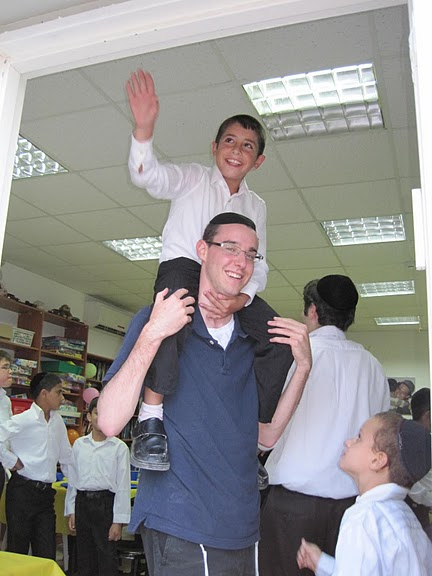 In addition, our students are often called upon to help out whenever the need arises in the Old City.  From arranging meals for a new mother, to helping families move furniture, our students are an integral part of the Old City community.
Many Bircas HaTorah students are also involved with the Western Wall Prayers Organization, a fundraising project for needy families and Torah-learning in Jerusalem.
Following the annual Purim party that we had the zechus to participate in at the Sanhedria Orphanage, we received this email from the coordinator:
Rabbi Tagger,

I realize this is a very busy week with a CHOSSON in the yeshiva (and a Sanhedria favorite!) but I thought this is something you would want to hear.  Yesterday we had the BEST PURIM PARTY EVER and as the guys were getting ready to leave, Yoel said the following: "Under the Chuppah, Rabbi Tagger spoke about feeling the other's pain.  When I come to Sanhedria, I feel the children's pain and my mission is to take them from that pain to a place of joy."

And he blew my mind (and heart) away….

That one was a pearl, there were others and the boys (yours) were as cute, as sweet, as kind and as GIVING as could be, but when he said that, he was LIVING what he learned and aspiring to implement Torah.  Your talmidim bring our children to the highest and purest space possible under their circumstances.   The party could not have been nicer or more heartwarming.

I wish you and all the Taggers & our extended Bircas family a PURIM SAMA'ACH and life-long naches from all your students – always.

With more appreciation than I could ever express,

Miriam, staff and KIDS

Thank you.
Below is a letter we received from the director of the Sanhedria Children's Orphanage after our Shana Bet students participated in the Bar Mitzvah of one of the residents.